** INACTIVE ADVERTSING **
The date for this event has now passed.
Reader Enquiries Here
or see below for Update information.
---
Meet the ancient ocean creatures that outlived the dinosaurs when the fascinating and interactiveJurassic Seasexperience arrives at SEA LIFE Sunshine Coast.

Dive deep into the prehistoric past and discover the origins of life through the weird and wonderful living fossils lurking in the exhibitions Jurassic-themed tanks.

Learn about evolution as you encounter mysterious marine creatures such as the fascinating nautilus, dragon-like mudskippers and so much more!

Check out the crayfish crawling within the creepy Skull Tank, then head to the nursery at Flipper Rock with its adorable epaulette sharks, infant lionfish and leopard shark eggs.

Adding to the pre-historic experience, Jurassic Seas will also bring the oceans most terrifying dinosaurs back to life with the extraordinary use of cutting-edge digital technology.

Visitors will have a once-in-lifetime opportunity to feed the digital Plesiosaurus, marvel at the giant teeth of the Megalodon and test their bravery in the face of an angry Liopleurodon.

Jurassic Seas will educate guests about the evolution of some of the most mysterious sea creatures that ever lived while highlighting important conservation issues surrounding ancient marine life.

After nearly 12 months with us, Captain Barnacles and his crew, Kwazzi and Peso have left SEA LIFE Mooloolaba to embark on their next exciting venture. This means that the Octonauts zone is officially closed.

This new zone is included in your admission price and there is no height or age restrictions for the Jurassic Seas exhibit.


Tickets

Buy your tickets here AND skip the queue!

Buy your SEA LIFE Sunshine Coast tickets instantly online here! One of the most popular attractions on the Sunshine Coast for many years, SEA LIFE Sunshine Coast is Queenslands largest aquarium and oceanarium with one of the hugest and most diverse arrays of marine life - both above and under the water - on display in Australia!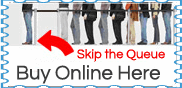 Web Link:
Jurassic Seas
Jurassic Seas
Parkyn Parade, Mooloolaba
Telephone: (07) 5458 6226



---
UPDATE PAGE
This page can be reactivated and updated using the UPDATE function below.
Update the information using the UPDATE button below.