Things To Do in Brisbane This Week..
What To Do Today: Friday 23rd March 2018
---
| | |
| --- | --- |
| ** Charity | Fundraisers ** | |

Walk for Water 2018
In some of the world's poorest communities it's normal for women and children to walk for hours just to collect water. In fact 263 million people worldwide spend over 30 minutes per round trip to coll.. More..

WaterAid Water Challenge 2018
COULD YOU DRINK JUST WATER? One in nine people worldwide don't have close access to clean water. You can help change this by committing to make water your only beverage for a whole month. For t.. More..
---
---

National Ride2School Day 2018
National Ride2School Day on Friday 23 March 2018. Active transport is a great way to encourage a healthy lifestyle amongst students and the wider school community. Whether they ride or scoot all th.. More..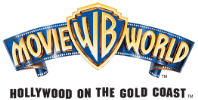 Warner Bros Movie World | Open
Warner Bros. Movie World is open every day of the year except Anzac Day and Christmas Day. Our show times are at the right times to give you maximum opportunity to see as many shows and attraction.. More..
---
---

Standup Comedy & Magic
The Albion Comedy Club & Restaurant is by far the most popular place to see live stand-up comedy and magic in Brisbane. Live comedy is all about atmosphere! A lot of places have attempted amateur c.. More..
---
---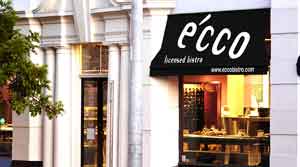 Friday Night Jazz
Pop into Ecco Bar Friday nights for Friday Night Jazz, the perfect way to unwind after the hard week and usher in the weekend. Make a dinner reservation at Ecco and pop down before or after dinner .. More..
---
---
| | |
| --- | --- |
| ** Exhibitions | Launch ** | |

Colour - Secret Language of the Reef
Location Level Two Permanent Colour: Secret Language of the Reef, is a new interactive exhibition which explores how coral and marine creatures on the Great Barrier Reef use colour, light, pattern.. More..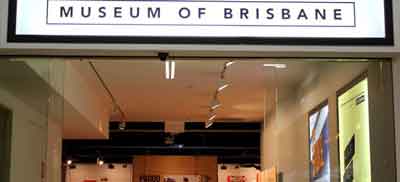 Museum of Brisbane | Open
Discover the people places and stories of Brisbane at the Museum of Brisbane, open 7 days a week from 10am to 5pm. Open every day between 10am and 5pm. Open from 1pm on ANZAC Day. Closed on Good .. More..

Museum of Tropical Queensland | Open
The Museum of Tropical Queensland is the only branch of the Queensland Museum north of Brisbane on Flinders Street in Townsville. Open Hours Daily: 9:30am to 5pm Anzac Day (25 April): 1pm to 5pm .. More..

Show ALL 4 Exhibitions | Launch Events
---
| | |
| --- | --- |
| ** Film Festivals & Showing ** | |

Transitions Film Festival 2018
'Visions for a better world' The Transitions Film Festival returns to Melbourne this February with another enthralling line-up of cutting-edge documentaries about the existential challenges mega-t.. More..
---
---
| | |
| --- | --- |
| ** Markets | Art, Craft & General ** | |

South Bank Lifestyle Market
The South Bank Lifestyle Markets are held every Friday evening and Saturday and Sunday, and are a must-see hive of activity for locals and visitors to Brisbane alike. Every Friday evening, Saturday.. More..
---
---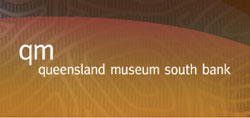 Queensland Museum
The Museum houses permanent and changing exhibitions and also provides in-depth education experiences, innovative public programs, early childhood activities and entertaining holiday activities. Th.. More..

Sciencentre
Located at Queensland Museum South Bank, the Sciencentre is a permanent interactive science exhibition. The Sciencentre offers an exciting, interactive and experience-rich environment that is conte.. More..
---
---

Crochet Social Club
Finish off the weeks hard work with a casual bevvie with friends at Allonewords Crochet Social Club, every Friday afternoon. Head into Alloneword any Friday of the month for Friday arvo drink with .. More..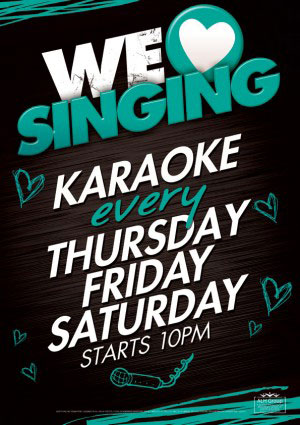 We Love Karaoke
Grab your mates, loosen up the vocal chords and get yourselves down to We Love Karaoke at The Victory Hotel! Every Thursday, Friday and Saturday night from 10pm, you can take step into the limeligh.. More..
---
---
| | |
| --- | --- |
| ** Performing Arts | Theatre | Opera ** | |

Australian Outback Spectacular Show
Australian Outback Spectacular comes alive nightly Tuesday to Sunday except Christmas Day. There is no place on earth like the Australian outback... and no show on earth like Australian Outback Spe.. More..
---
---

Brisbane City Hall Tour
Whether you are a local or a tourist to Brisbane, a guided tour provides an opportunity to learn something about the art, architecture and history of City Hall - the building lovingly known in Brisban.. More..

Paradise Country Aussie Farm Tour
Come and visit us and enjoy our Aussie farm experience with the Paradise Country Aussie Farm Tour. Life on a farm is a fantasy for kids of all ages and thats the universal appeal of Paradise Countr.. More..
---